After posting my snowmen earrings, my friend
Gina
suggested gingerbread earrings would be cute...and she was right! :)
They went thru a few different body shapes before I settled on this one, but I like how they turned out. This pair went to Etsy. I have a 2nd pair almost finished on the clay table. They make me smile. Thank you Gina for sharing your idea! ;)
Now let me share a few pics of my
favorite
sweet little girls. I had not intended to take pictures of them today, but the kodak moment just presented itself so I started snapping! I have about a dozen funny not-quite shots, but here are the best ones.
Here's my beautiful Miss Emily.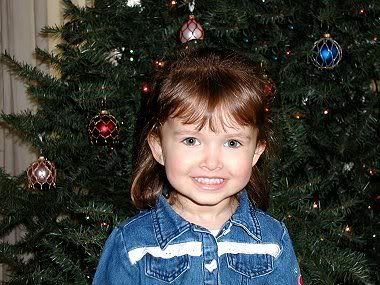 I am THRILLED to have not one, but two, good pics of Miss Lydia smiling! I have not been able to capture this smile since she started sprouting teeth!
And one last shot...this one of them both. I shall call them Thing 1 and Thing 2. Because they are that ornery. :)