Have you ever watched MTV's Cribs? They always show what the rich people keep in the fridge. I opened our tiny mini-fridge earlier and laughed. It made me think of a teeny version of a Crib's fridge. All packed up tight with convenience foods.
Except that we stick to the $1 dinners. :)
The kids played in the pool last nite. I wasn't feeling up to it, so I took pictures. Aaron will hate this picture since he looks like a total goob...but I'm sharing it anyway. :)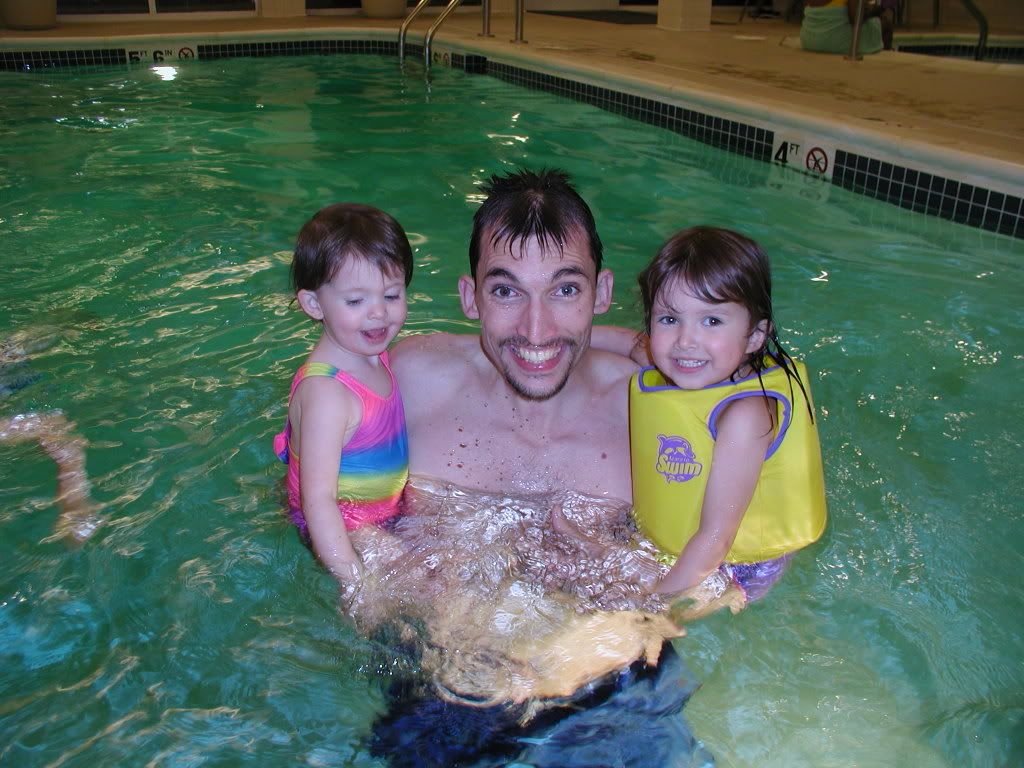 I'm not sure what happened with the reflections and his chest. In real life he does not look like a raisin bagel. LOL!
Garrett and Emily floating around.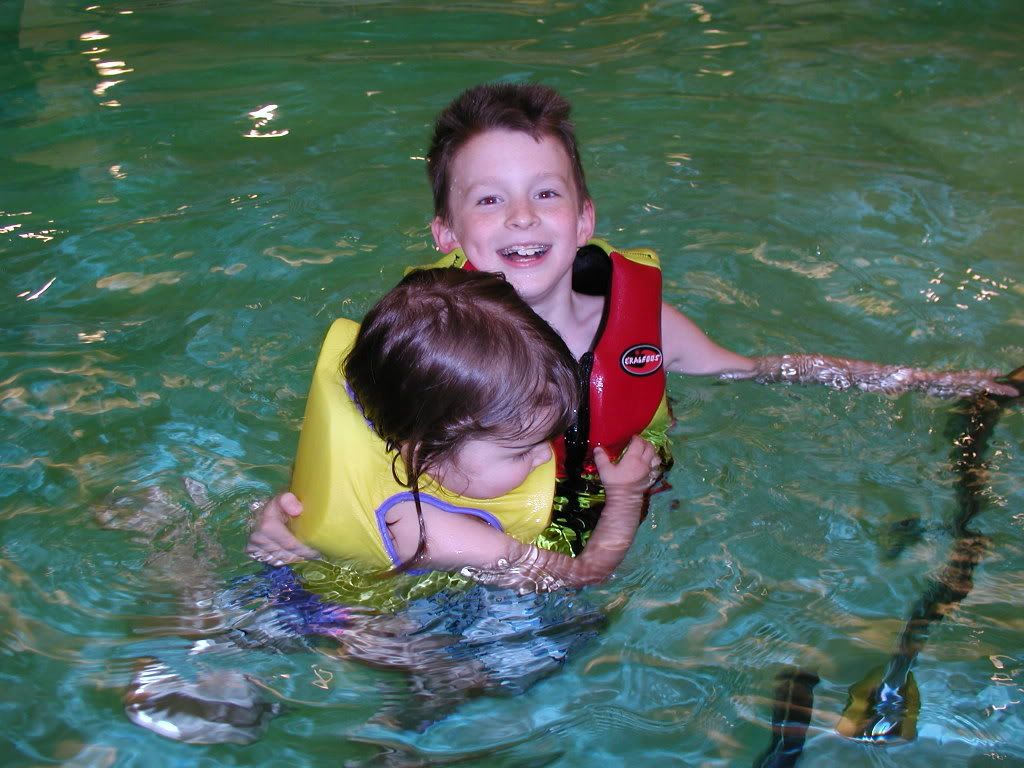 And little miss rainbow swimsuit.
I took a dozen pictures of her, trying to capture her sitting on the edge kicking her feet and laughing. But she's always on the move.