Well, not really. It was more like 15 minutes at the beach freezing our ears off, driving around the
Outer Banks
, and finally a couple hours at a sand dune state park area. I'm afraid I left all my sightseeing books down in the car, so bear with me while I'm vague on the facts. :)
Somewhere in Kitty Hawk we walked out on the beach and officially saw the Atlantic. It was a balmy 49 degrees today and the beach wind was fierce. The girls were completely freaked out by the waves rolling in. Emily thought they were after her. Here is proof they were there but they didn't like it.
Garrett and I were there too.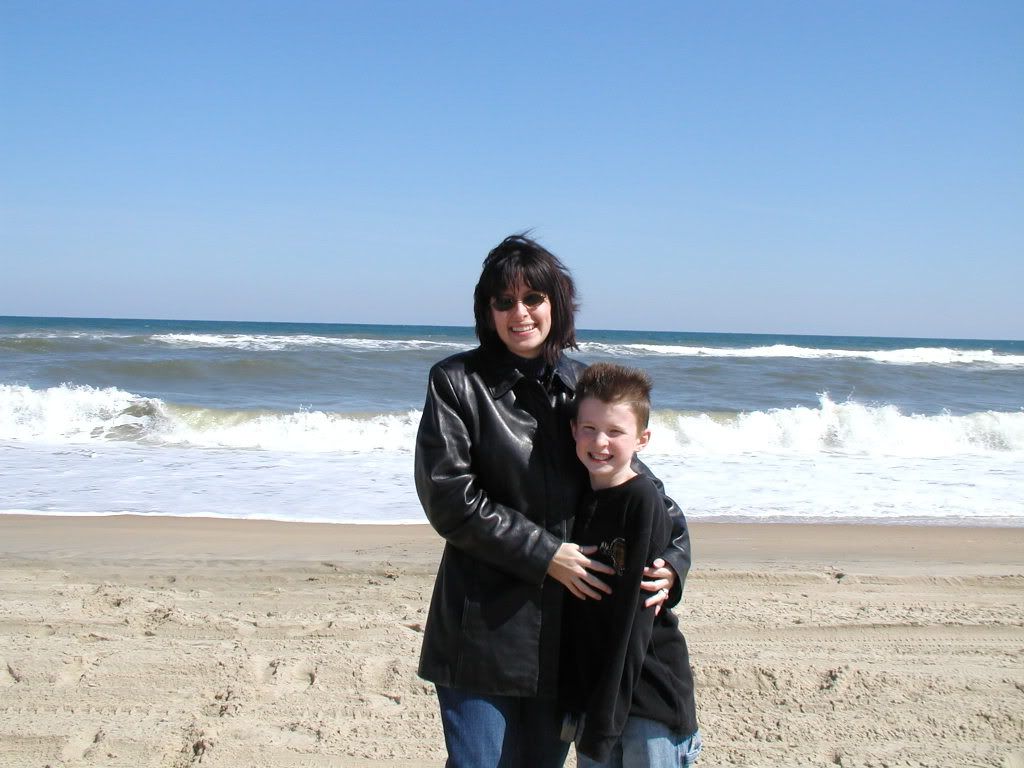 After driving around a while we stopped for lunch and visited the pier out back afterwards.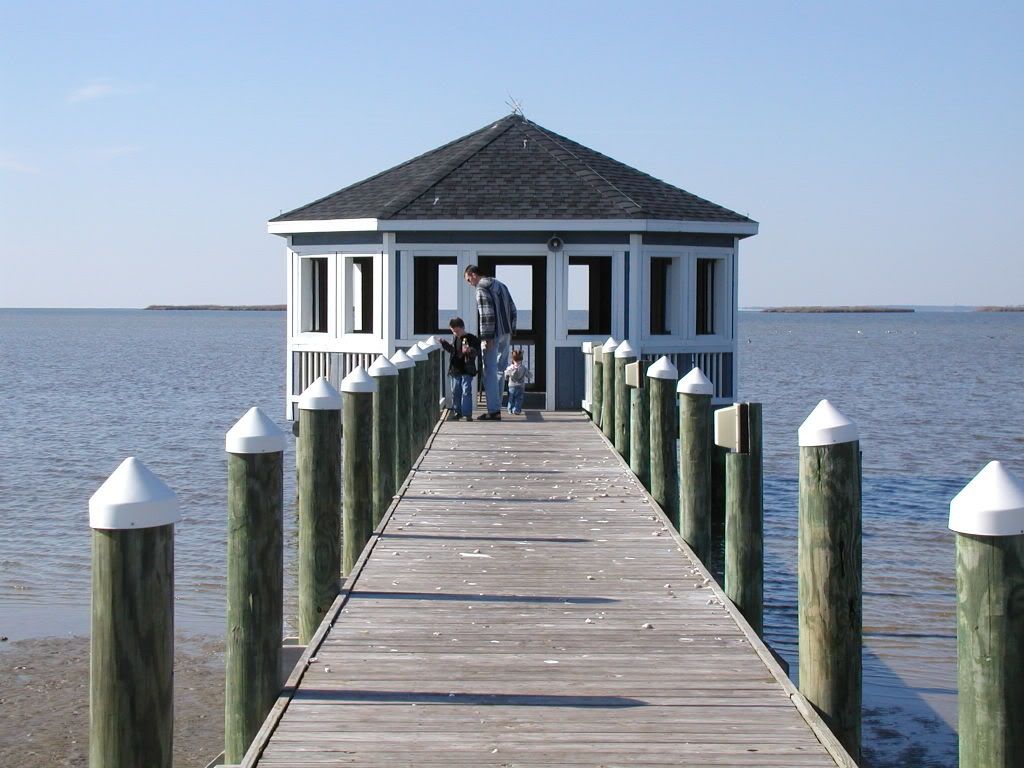 The girls thought some squawking birds were cool.
Miss Emily never passes up a photo op.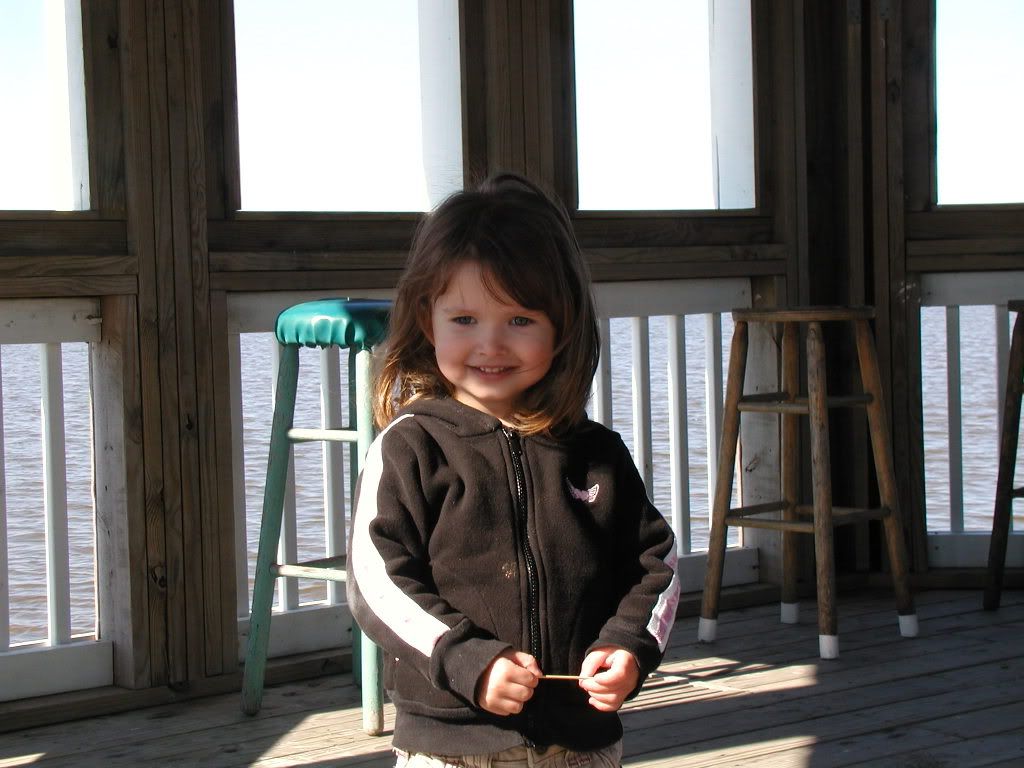 In Nags Head we found sand dunes.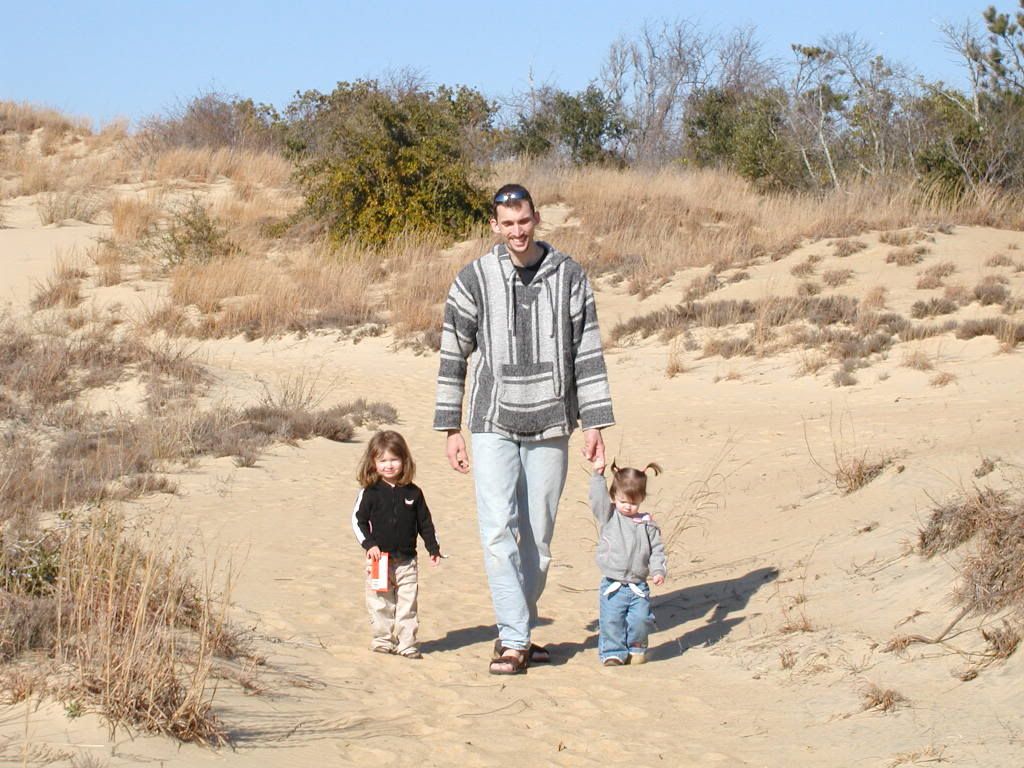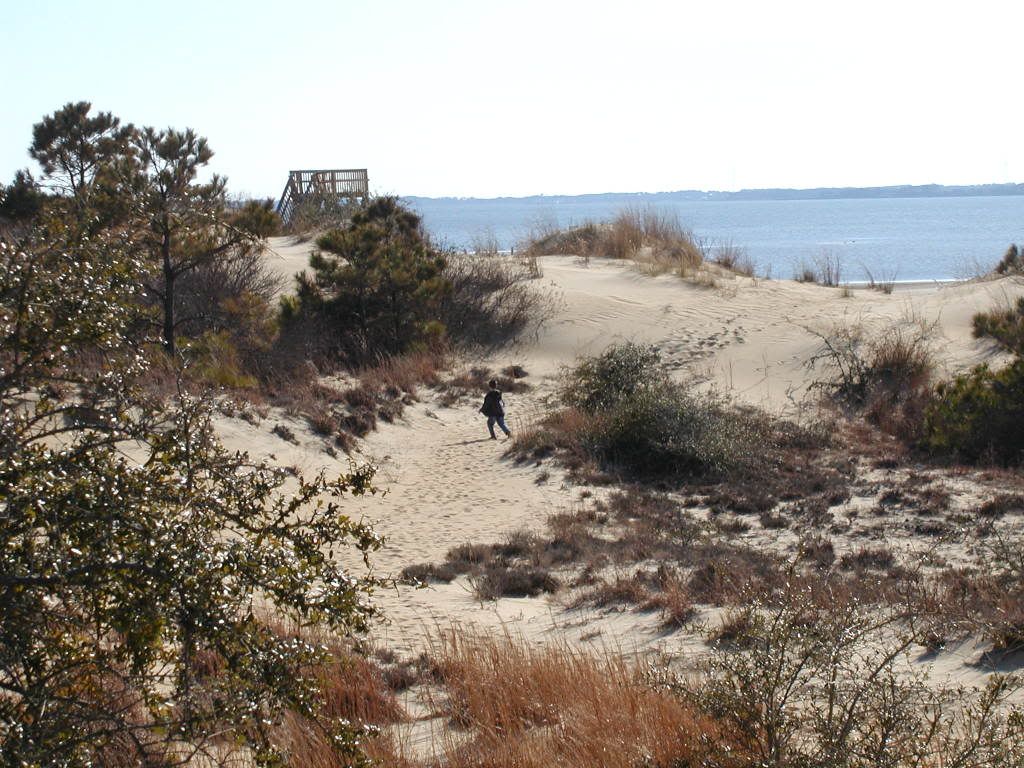 Just over the high point (where Garrett is waving) is the (Alberlmarle?) sound.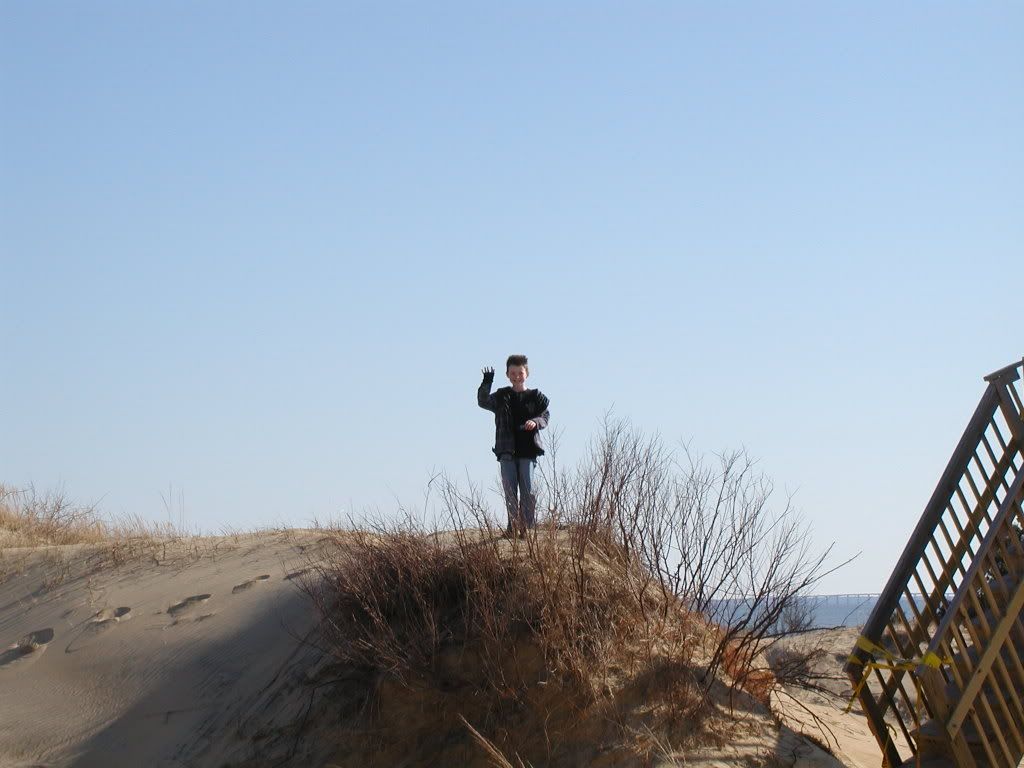 Aaron just had to climb the broken tower that said STAY OFF. He's all for setting the good example.
Here are all 4 of my kids before wading into the sound. (MUCH less wind here)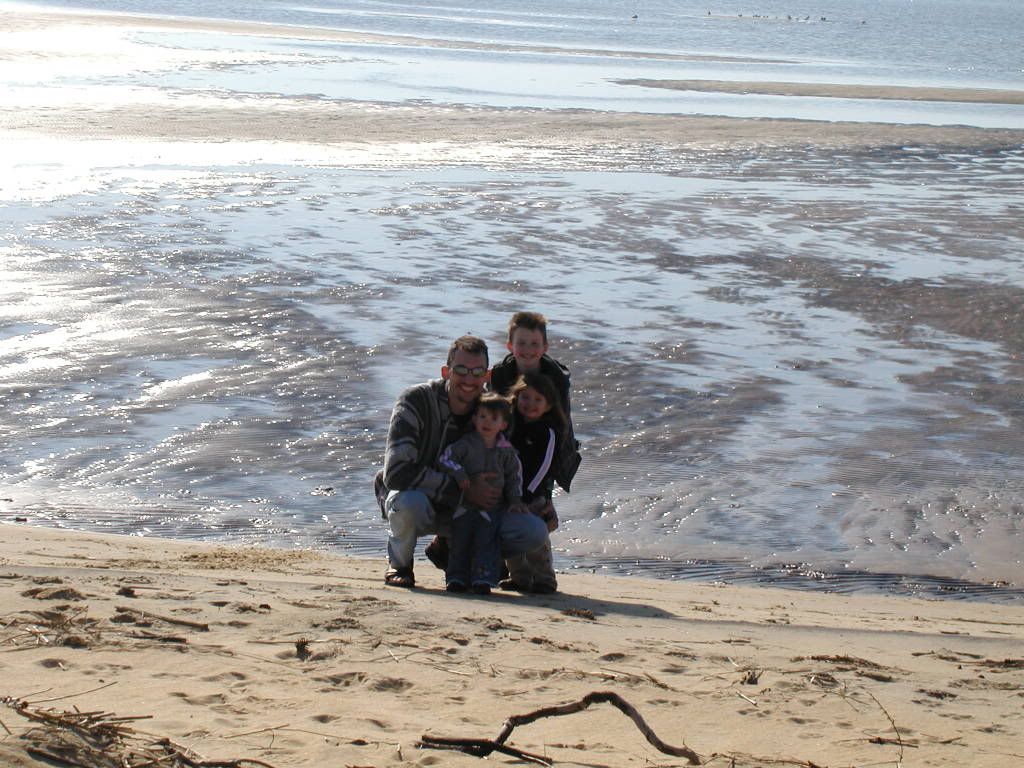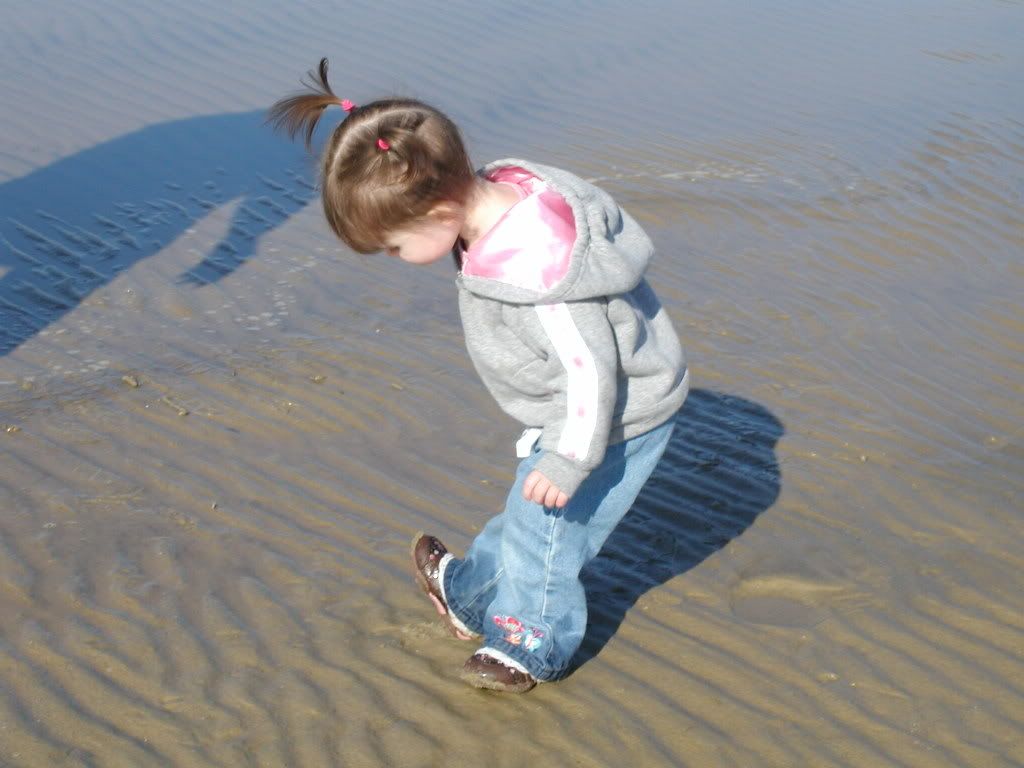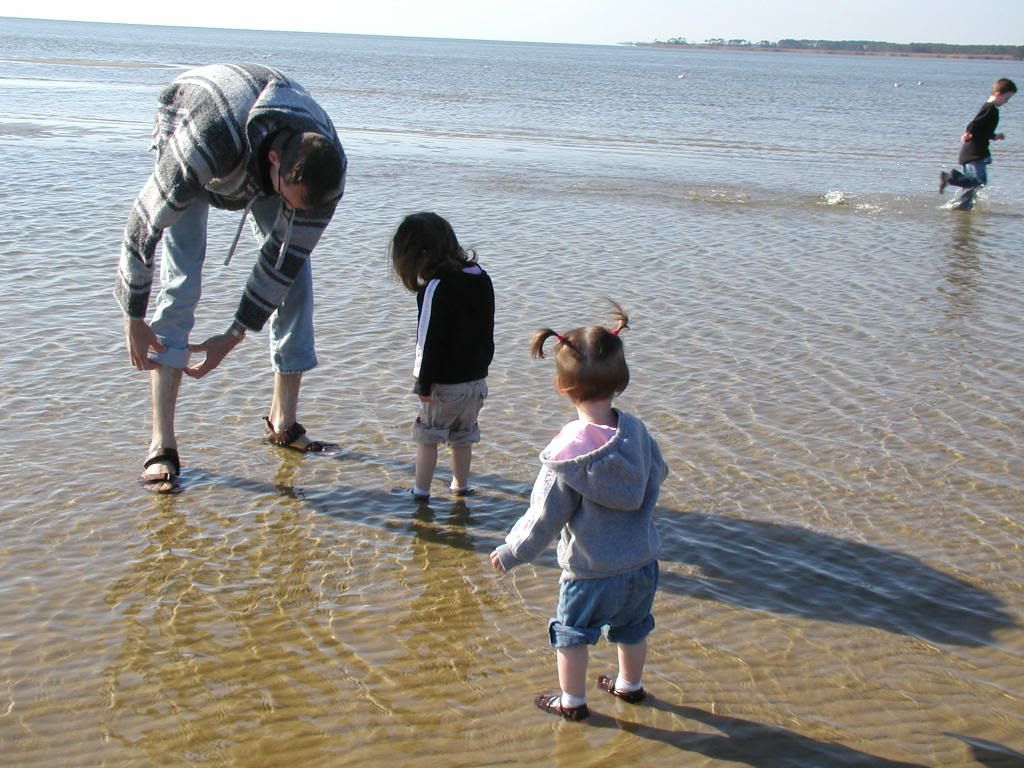 The water was only ankle deep for a long way out. The kids had a great time splashing around in it. Garrett ran until he was wet to his chest. (He got to ride home in his undies.) I took a couple little (soundless) videos. I hope you can view them. The first one is the kids playing. The 2nd video I call "My husband Jesus". He walked waaaaay out there. The video clip only shows the first few moments...then Emily fell down and I had to see to her.