Yesterday was a nice weather day so we ventured up to VA and went to the
VA Beach aquarium
. It's an interesting setup there. They split the exhibits between 2 buildings that are separated by a 1/3 mile nature trail. Along the trail are several 'extra' trails to take and explore. After walking all the trails (we did NOT walk the extra trails on the return trip) AND walking the 2 building, the girls and I were beat! Here are a few pictures: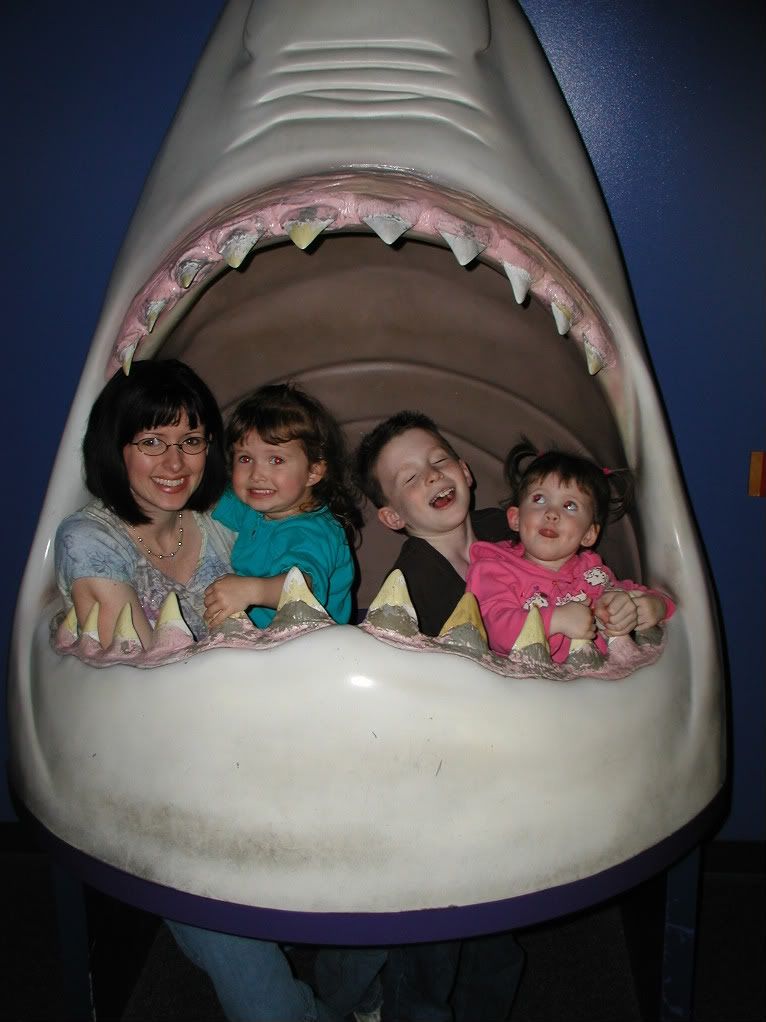 Inside a replica Indian hut: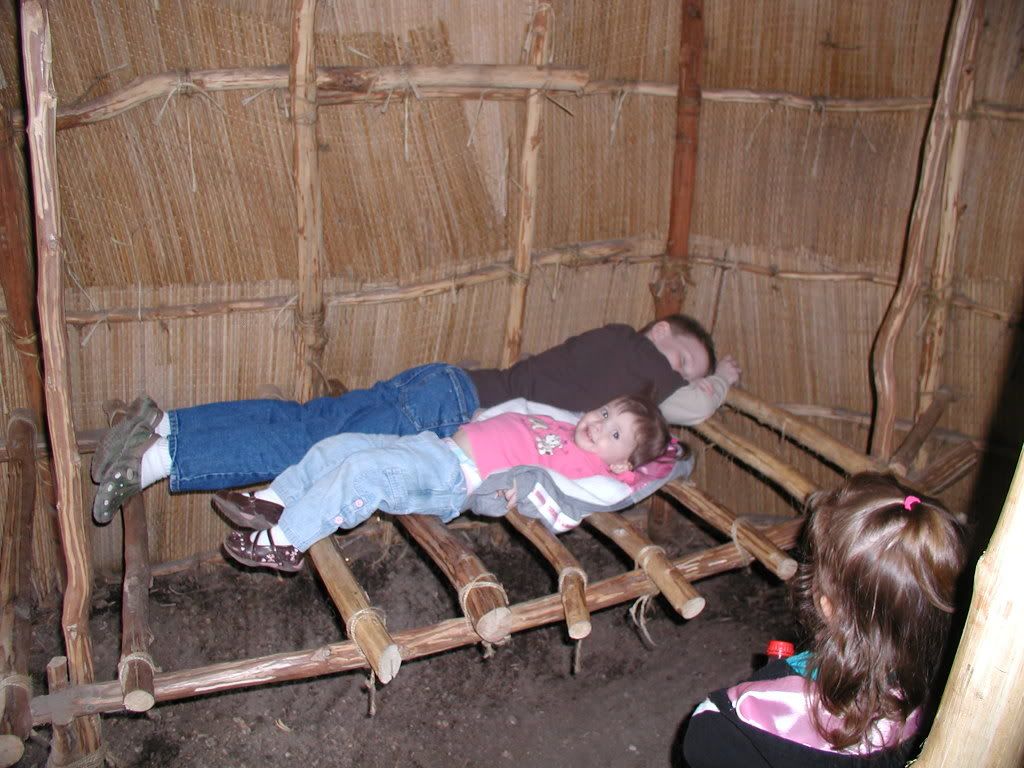 Watching the otters play:
They watched 3 otters 'wrestling' for several minutes when Dad realized...those otters aren't wrestling! LOL!
There are several more pics
here in the album
if you are interested. :)