We are in the midst of an ice storm. The weatherman says a 2nd wave will be coming thru tomorrow. Oh joy!
All the area schools are closed, but Aaron still made it to work today. He had some comp time to take off, however, so he's currently on his way home after a half day. I think conditions are worse in the metro area, but we've still received close to an inch of ice I bet. Our lights flicker now and then, but we've been VERY fortunate not to lose power like many other people. I've been peeping out the windows that are not iced over and got a few pictures.
See the nice ice skating rink down there?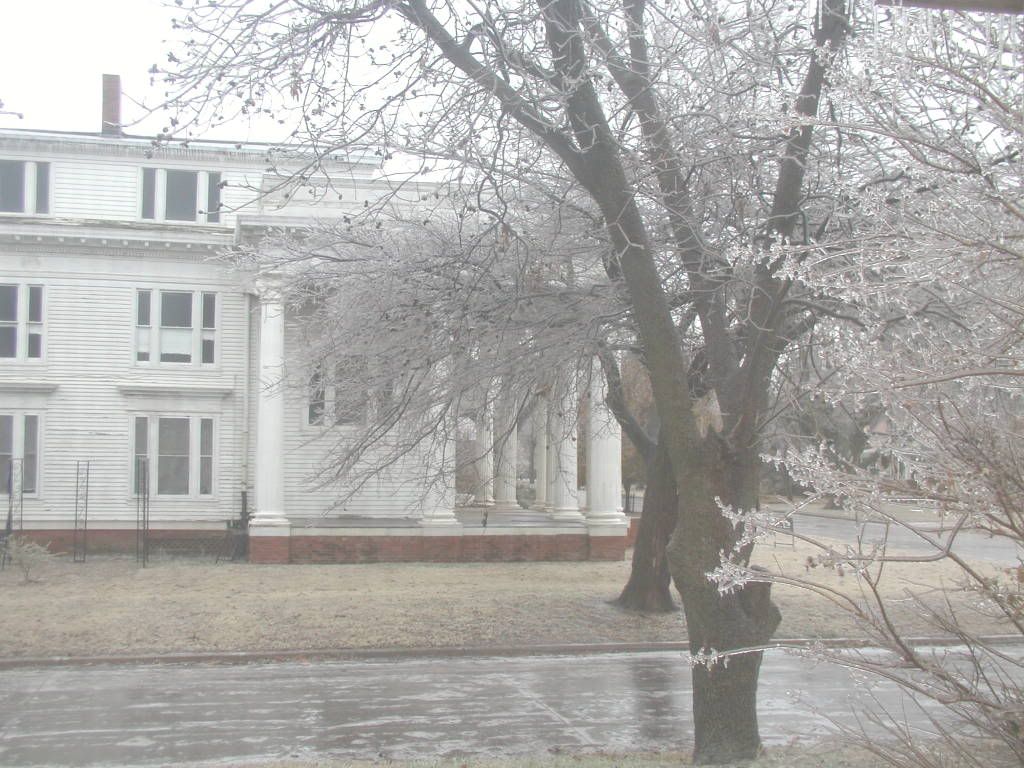 The view out the clay room: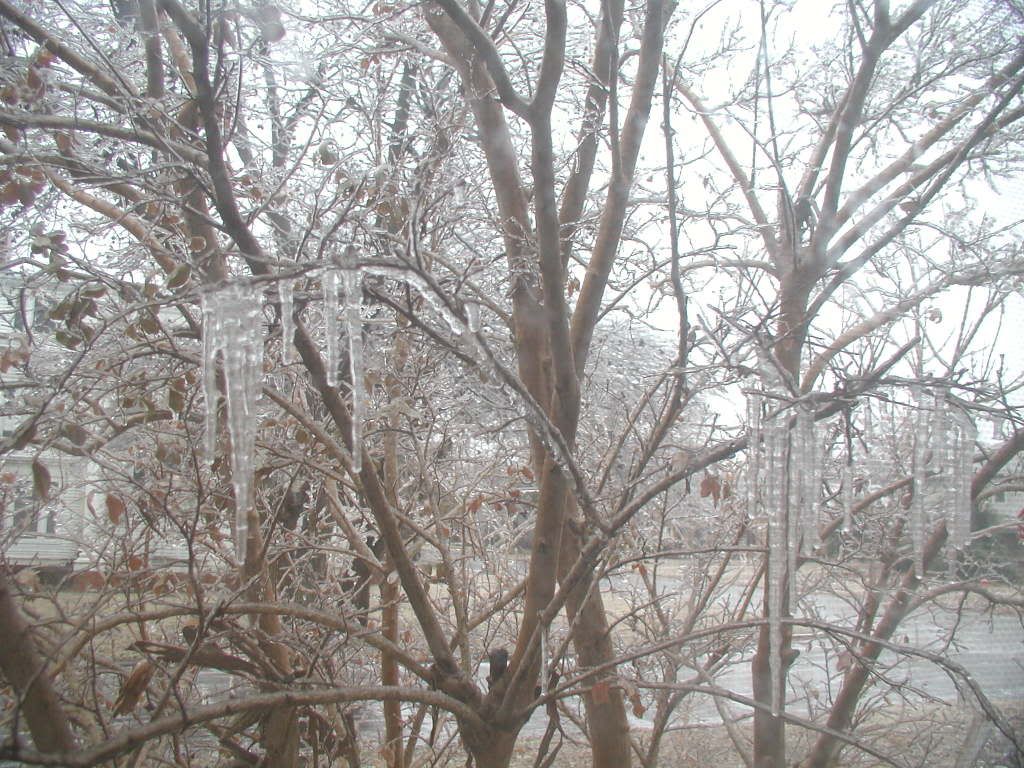 To the south:
To the west:
These trees out Emily's window (east) show how thick it is.
These trees get a good amount of the north wind. Unfortunately I can't take pics out any of our north windows. They are solid sheets of ice.
Today I get busy putting the plastic window wrap on the rest of our windows. All these old windows are drafty!